About Our Current Undergrads
Some of the most wonderful things about the Undergraduate Geography Department are its size, diversity, and sense of community. Many of our students are double majors and/or have several minors, making it a very eclectic group with lots of opportunities for learning about other interesting courses and interdisciplinary work. We also have a similarly diverse faculty, who offer courses within every sub-discipline of Geography (learn more about our stellar professors here), and the ratio of majors to Geographers is such that you personally get to know all of your professors, who provide insight, guidance, and support.
Check out specifics below to get a sense for the breakdown of our current students.
 
Featured Students
The Activist
Emma Edwards has a passion for stirring the pot. Geography's rich understanding of the historical shaping of nature/society relationships and insights into the fate of our planet's climate have prompted her to take to the streets, protesting in our nation's capital and marching on New York City as a climate activist alongside fellow SU students and faculty. She also helps lead SU's chapter of the nationwide Divestment Movement (learn more about Divest SU here). But we couldn't talk about Emma without recognizing her stellar academic achievements too. Right now she's pouring her heart into a Honors Capstone project, putting her geographic skills into practice, conducting interviews with regional farmers and examining how and why agriculture in Central New York is so unique in its diversity. Her career goal? Run a non-profit organization dedicated to combatting environmental issues. But for now she'll settle for two years in Benin, West Africa with the Peace Corps, teaching environmental education. You go girl.

The Legislator
Ly Ho is a soft-spoken, brilliant student. Just being around her you wouldn't necessarily know that she plans to take D.C. by storm, working tirelessly on environmental and public health legislation to make sweeping changes to our nation's most egregious policies. A dual major in Policy Studies and Geography, and current intern at the Syracuse Community Geography Program, Ly has become quite an expert in mapping urban demographics and housing problems. She hopes to use her acquired geospatial technical skills as a tool for her research to inform future policy proposals.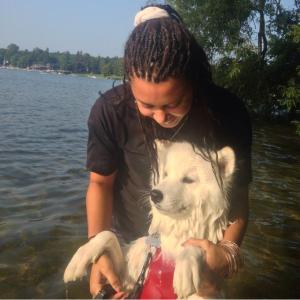 The Map Maker
Erika Opgenorth, like many of our current students, did not come to SU with a plan to major in Geography. After taking some introductory GEO classes, however, she realized the wide range of topics that the discipline covers and the practical applications that it has in our daily lives. A native to the area, Erika has spent the last 15 years living in Syracuse and yet still found herself struggling to navigate the city on her own. This struggle paired with her geography coursework led her to have an increased interest in maps, how they are made, and the information they display. Erika has since focused her studies on applications and modeling, taking classes which are helping her learn how to gather spatial data and display it in a practical and visually interesting way. She one day hopes to start a career in cartography or GIS to further use this interest to tackle global issues. Outside of her classwork Erika is also working to create positive impacts in the lives of children by being active within Make-A-Wish, a non profit organization which grants special wishes of children living with life-threatening medical conditions.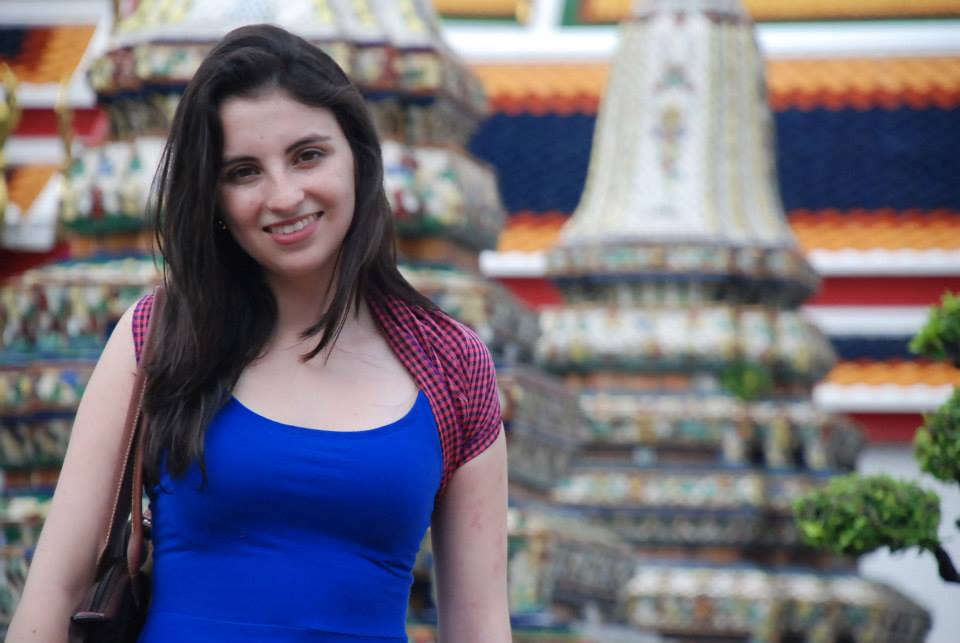 The Human Side of Things
Introducing Ana Bonilla. After taking a Geography class in High School, Ana fell in love with the study. At just 19 years young, she has already travelled to over 30 different countries around the world, and is hoping to add to that total. Already a declared major, she decided on Geography because it inspires her, and she knows it will give her the tools and skills she needs in order to help people in the future. Ana is hoping to further explore her interest in human geographies, specifically learning about international and economic relations as concerns foreign aid. In the coming semesters, she is planning on joining the Geography club and the International Red Cross on campus, which will help compliment her studies, and will give her a broader understanding of how the world works and how to help people as a global community. Whether working for the International Red Cross, an NGO, or in the public sector, there's not doubt that Ana's future looks bright.